Upcycled Leather Scrap Travel Wallet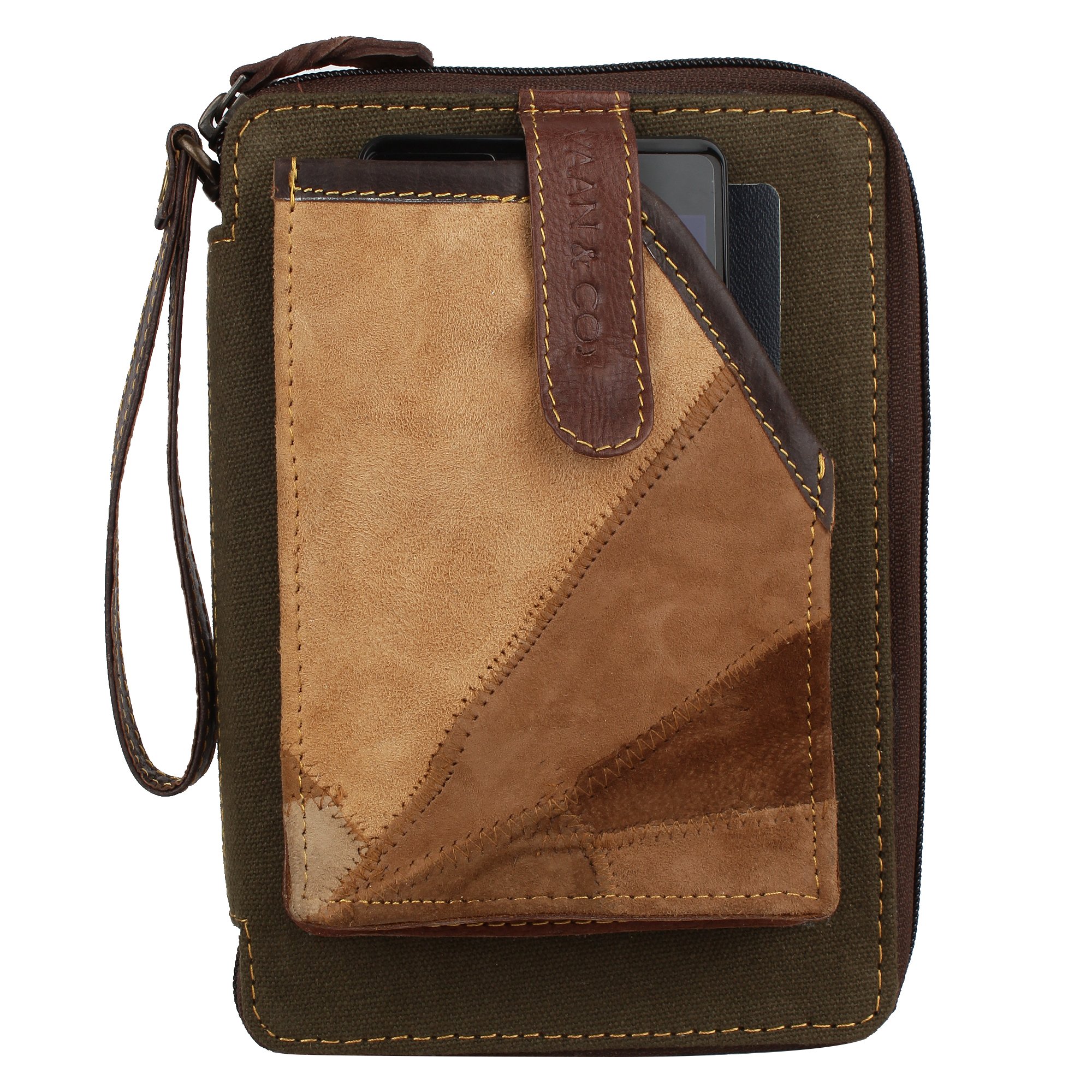 Upcycled Leather Scrap Travel Wallet
Top of the line travel case! Easily fits all your travel essentials and more! Made with upcycled genuine leather and canvas. This is a must have!
Size: 5.5"W x 7.5"H x 1"D
Each wallet will have slightly unique variations in leather from image(s) shown.
Handmade with upcycled leather scraps in Vermont, USA.